No WMD?
I saw what is to me a very disturbing ad on the Fox network from a group called Families for Peace.
They preceded to have theses wives and mothers come on and tell us that Bush is so horrible because he sent their kids to die, and your kids will die and for what? Bush lied. Saddam had no WMD.
Its way to late to start googling for facts so I will take the easy route and submit visual facts for you to peruse in the mean time.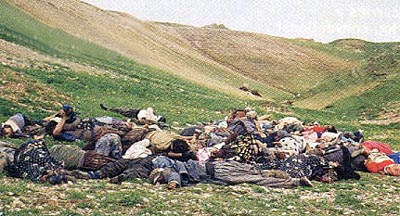 Maybe someday their kids will be as important as yours!
Thank God he didnt have the stuff!